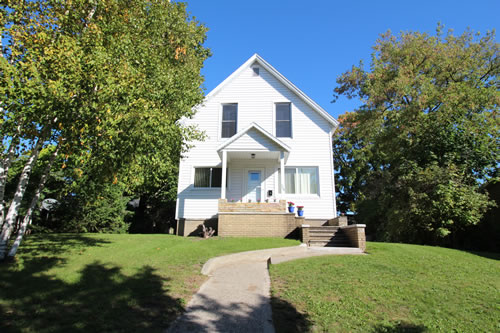 [et_pb_section fb_built="1″ _builder_version="3.22.3″][et_pb_row _builder_version="3.25″ background_size="initial" background_position="top_left" background_repeat="repeat"][et_pb_column type="4_4″ _builder_version="3.25″ custom_padding="|||" custom_padding__hover="|||"][et_pb_slider show_image_video_mobile="on" _builder_version="4.6.5″ header_level="h1″ header_font="|700|||||||" header_text_color="#eb5c30″ use_background_color_gradient="on" background_color_gradient_start="#ffffce" background_color_gradient_end="#ffffff" box_shadow_style="preset2″ box_shadow_color="rgba(1,41,107,0.28)" saved_tabs="all" button_text_size__hover_enabled="off" button_one_text_size__hover_enabled="off" button_two_text_size__hover_enabled="off" button_text_color__hover_enabled="off" button_one_text_color__hover_enabled="off" button_two_text_color__hover_enabled="off" button_border_width__hover_enabled="off" button_one_border_width__hover_enabled="off" button_two_border_width__hover_enabled="off" button_border_color__hover_enabled="off" button_one_border_color__hover_enabled="off" button_two_border_color__hover_enabled="off" button_border_radius__hover_enabled="off" button_one_border_radius__hover_enabled="off" button_two_border_radius__hover_enabled="off" button_letter_spacing__hover_enabled="off" button_one_letter_spacing__hover_enabled="off" button_two_letter_spacing__hover_enabled="off" button_bg_color__hover_enabled="off" button_one_bg_color__hover_enabled="off" button_two_bg_color__hover_enabled="off"][et_pb_slide heading="William House" image="https://pmlakeshore.com/wp-content/uploads/2018/06/gaylord-house-front.jpg" use_bg_overlay="off" use_text_overlay="off" _builder_version="3.16″ header_level="h1″ header_font="||||||||" header_text_color="#eb5c30″ body_text_color="#000000″ background_color="#ffffff" button_on_hover="on" background_layout="light" header_font_size_tablet="32px" header_font_size_phone="32px" text_shadow_style="preset1″ button_text_size__hover_enabled="off" button_one_text_size__hover_enabled="off" button_two_text_size__hover_enabled="off" button_text_color__hover_enabled="off" button_one_text_color__hover_enabled="off" button_two_text_color__hover_enabled="off" button_border_width__hover_enabled="off" button_one_border_width__hover_enabled="off" button_two_border_width__hover_enabled="off" button_border_color__hover_enabled="off" button_one_border_color__hover_enabled="off" button_two_border_color__hover_enabled="off" button_border_radius__hover_enabled="off" button_one_border_radius__hover_enabled="off" button_two_border_radius__hover_enabled="off" button_letter_spacing__hover_enabled="off" button_one_letter_spacing__hover_enabled="off" button_two_letter_spacing__hover_enabled="off" button_bg_color__hover_enabled="off" button_one_bg_color__hover_enabled="off" button_two_bg_color__hover_enabled="off" sticky_transition="on"]
3 Bedrooms  •  1 1/2  Bathrooms
Available September 15, 2022 through May 31, 2023
Rent:
3+ month rental
$1250/month
$1350 security deposit
$450 refundable cleaning fee                                                                $200 non-refundable carpet cleaning fee
ONLY highly recommended tenants accepted for applications
One large room attached to master bedroom that could be used as office, sitting room or extra bedroom.
Fireplace for cold winter nights. 2 car garage.
Large fenced in back yard. Washer/dryer in utility room. Fully furnished. Short walk to town.
NO SMOKING
Will consider 1 small dog with non-refundable pet fee $300.
206 N William St, Ludington, MI
[/et_pb_slide][et_pb_slide heading="Garage" image="https://pmlakeshore.com/wp-content/uploads/2018/06/gaylord-house-back.jpg" use_bg_overlay="off" use_text_overlay="off" _builder_version="3.16″ header_font="||||||||" header_text_color="#eb5c30″ background_color="#ffffff" button_on_hover="on" background_layout="light" button_text_size__hover_enabled="off" button_one_text_size__hover_enabled="off" button_two_text_size__hover_enabled="off" button_text_color__hover_enabled="off" button_one_text_color__hover_enabled="off" button_two_text_color__hover_enabled="off" button_border_width__hover_enabled="off" button_one_border_width__hover_enabled="off" button_two_border_width__hover_enabled="off" button_border_color__hover_enabled="off" button_one_border_color__hover_enabled="off" button_two_border_color__hover_enabled="off" button_border_radius__hover_enabled="off" button_one_border_radius__hover_enabled="off" button_two_border_radius__hover_enabled="off" button_letter_spacing__hover_enabled="off" button_one_letter_spacing__hover_enabled="off" button_two_letter_spacing__hover_enabled="off" button_bg_color__hover_enabled="off" button_one_bg_color__hover_enabled="off" button_two_bg_color__hover_enabled="off" sticky_transition="on"][/et_pb_slide][et_pb_slide heading="Kitchen" image="https://pmlakeshore.com/wp-content/uploads/2018/06/gaylord-kitchen.jpg" use_bg_overlay="off" use_text_overlay="off" _builder_version="3.16″ header_font="||||||||" header_text_color="#eb5c30″ background_color="#ffffff" button_on_hover="on" background_layout="light" button_text_size__hover_enabled="off" button_one_text_size__hover_enabled="off" button_two_text_size__hover_enabled="off" button_text_color__hover_enabled="off" button_one_text_color__hover_enabled="off" button_two_text_color__hover_enabled="off" button_border_width__hover_enabled="off" button_one_border_width__hover_enabled="off" button_two_border_width__hover_enabled="off" button_border_color__hover_enabled="off" button_one_border_color__hover_enabled="off" button_two_border_color__hover_enabled="off" button_border_radius__hover_enabled="off" button_one_border_radius__hover_enabled="off" button_two_border_radius__hover_enabled="off" button_letter_spacing__hover_enabled="off" button_one_letter_spacing__hover_enabled="off" button_two_letter_spacing__hover_enabled="off" button_bg_color__hover_enabled="off" button_one_bg_color__hover_enabled="off" button_two_bg_color__hover_enabled="off" sticky_transition="on"][/et_pb_slide][et_pb_slide heading="Kitchen TV" image="https://pmlakeshore.com/wp-content/uploads/2021/11/tv-kitchen.jpg" use_bg_overlay="off" use_text_overlay="off" _builder_version="4.6.5″ header_font="||||||||" header_text_color="#eb5c30″ background_color="#ffffff" button_on_hover="on" background_layout="light" button_text_size__hover_enabled="off" button_one_text_size__hover_enabled="off" button_two_text_size__hover_enabled="off" button_text_color__hover_enabled="off" button_one_text_color__hover_enabled="off" button_two_text_color__hover_enabled="off" button_border_width__hover_enabled="off" button_one_border_width__hover_enabled="off" button_two_border_width__hover_enabled="off" button_border_color__hover_enabled="off" button_one_border_color__hover_enabled="off" button_two_border_color__hover_enabled="off" button_border_radius__hover_enabled="off" button_one_border_radius__hover_enabled="off" button_two_border_radius__hover_enabled="off" button_letter_spacing__hover_enabled="off" button_one_letter_spacing__hover_enabled="off" button_two_letter_spacing__hover_enabled="off" button_bg_color__hover_enabled="off" button_one_bg_color__hover_enabled="off" button_two_bg_color__hover_enabled="off" sticky_transition="on"][/et_pb_slide][et_pb_slide heading="Dining room" image="https://pmlakeshore.com/wp-content/uploads/2021/11/dikitchen-dinning-3.jpg" use_bg_overlay="off" use_text_overlay="off" _builder_version="4.6.5″ header_font="||||||||" header_text_color="#eb5c30″ background_color="#ffffff" button_on_hover="on" background_layout="light" button_text_size__hover_enabled="off" button_one_text_size__hover_enabled="off" button_two_text_size__hover_enabled="off" button_text_color__hover_enabled="off" button_one_text_color__hover_enabled="off" button_two_text_color__hover_enabled="off" button_border_width__hover_enabled="off" button_one_border_width__hover_enabled="off" button_two_border_width__hover_enabled="off" button_border_color__hover_enabled="off" button_one_border_color__hover_enabled="off" button_two_border_color__hover_enabled="off" button_border_radius__hover_enabled="off" button_one_border_radius__hover_enabled="off" button_two_border_radius__hover_enabled="off" button_letter_spacing__hover_enabled="off" button_one_letter_spacing__hover_enabled="off" button_two_letter_spacing__hover_enabled="off" button_bg_color__hover_enabled="off" button_one_bg_color__hover_enabled="off" button_two_bg_color__hover_enabled="off" sticky_transition="on"][/et_pb_slide][et_pb_slide heading="Living room" image="https://pmlakeshore.com/wp-content/uploads/2021/11/living-room-3.jpg" use_bg_overlay="off" use_text_overlay="off" _builder_version="4.6.5″ header_font="||||||||" header_text_color="#eb5c30″ background_color="#ffffff" button_on_hover="on" background_layout="light" button_text_size__hover_enabled="off" button_one_text_size__hover_enabled="off" button_two_text_size__hover_enabled="off" button_text_color__hover_enabled="off" button_one_text_color__hover_enabled="off" button_two_text_color__hover_enabled="off" button_border_width__hover_enabled="off" button_one_border_width__hover_enabled="off" button_two_border_width__hover_enabled="off" button_border_color__hover_enabled="off" button_one_border_color__hover_enabled="off" button_two_border_color__hover_enabled="off" button_border_radius__hover_enabled="off" button_one_border_radius__hover_enabled="off" button_two_border_radius__hover_enabled="off" button_letter_spacing__hover_enabled="off" button_one_letter_spacing__hover_enabled="off" button_two_letter_spacing__hover_enabled="off" button_bg_color__hover_enabled="off" button_one_bg_color__hover_enabled="off" button_two_bg_color__hover_enabled="off" sticky_transition="on"][/et_pb_slide][et_pb_slide heading="Fireplace" image="https://pmlakeshore.com/wp-content/uploads/2018/06/gaylord-livingroom2.jpg" use_bg_overlay="off" use_text_overlay="off" _builder_version="3.16″ header_font="||||||||" header_text_color="#eb5c30″ background_color="#ffffff" button_on_hover="on" background_layout="light" button_text_size__hover_enabled="off" button_one_text_size__hover_enabled="off" button_two_text_size__hover_enabled="off" button_text_color__hover_enabled="off" button_one_text_color__hover_enabled="off" button_two_text_color__hover_enabled="off" button_border_width__hover_enabled="off" button_one_border_width__hover_enabled="off" button_two_border_width__hover_enabled="off" button_border_color__hover_enabled="off" button_one_border_color__hover_enabled="off" button_two_border_color__hover_enabled="off" button_border_radius__hover_enabled="off" button_one_border_radius__hover_enabled="off" button_two_border_radius__hover_enabled="off" button_letter_spacing__hover_enabled="off" button_one_letter_spacing__hover_enabled="off" button_two_letter_spacing__hover_enabled="off" button_bg_color__hover_enabled="off" button_one_bg_color__hover_enabled="off" button_two_bg_color__hover_enabled="off" sticky_transition="on"][/et_pb_slide][et_pb_slide heading="Master Bedroom" image="https://pmlakeshore.com/wp-content/uploads/2018/08/Master-bedroom-scaled.jpeg" use_bg_overlay="off" use_text_overlay="off" _builder_version="4.6.5″ header_font="||||||||" header_text_color="#eb5c30″ background_color="#ffffff" button_on_hover="on" background_layout="light" button_text_size__hover_enabled="off" button_one_text_size__hover_enabled="off" button_two_text_size__hover_enabled="off" button_text_color__hover_enabled="off" button_one_text_color__hover_enabled="off" button_two_text_color__hover_enabled="off" button_border_width__hover_enabled="off" button_one_border_width__hover_enabled="off" button_two_border_width__hover_enabled="off" button_border_color__hover_enabled="off" button_one_border_color__hover_enabled="off" button_two_border_color__hover_enabled="off" button_border_radius__hover_enabled="off" button_one_border_radius__hover_enabled="off" button_two_border_radius__hover_enabled="off" button_letter_spacing__hover_enabled="off" button_one_letter_spacing__hover_enabled="off" button_two_letter_spacing__hover_enabled="off" button_bg_color__hover_enabled="off" button_one_bg_color__hover_enabled="off" button_two_bg_color__hover_enabled="off" sticky_transition="on"][/et_pb_slide][et_pb_slide heading="Bedroom 1″ image="https://pmlakeshore.com/wp-content/uploads/2021/11/bedroom2.jpg" use_bg_overlay="off" use_text_overlay="off" _builder_version="4.6.5″ header_font="||||||||" header_text_color="#eb5c30″ background_color="#ffffff" button_on_hover="on" background_layout="light" button_text_size__hover_enabled="off" button_one_text_size__hover_enabled="off" button_two_text_size__hover_enabled="off" button_text_color__hover_enabled="off" button_one_text_color__hover_enabled="off" button_two_text_color__hover_enabled="off" button_border_width__hover_enabled="off" button_one_border_width__hover_enabled="off" button_two_border_width__hover_enabled="off" button_border_color__hover_enabled="off" button_one_border_color__hover_enabled="off" button_two_border_color__hover_enabled="off" button_border_radius__hover_enabled="off" button_one_border_radius__hover_enabled="off" button_two_border_radius__hover_enabled="off" button_letter_spacing__hover_enabled="off" button_one_letter_spacing__hover_enabled="off" button_two_letter_spacing__hover_enabled="off" button_bg_color__hover_enabled="off" button_one_bg_color__hover_enabled="off" button_two_bg_color__hover_enabled="off" sticky_transition="on"][/et_pb_slide][et_pb_slide heading="Bathroom" image="https://pmlakeshore.com/wp-content/uploads/2018/06/gaylord-bath.jpg" use_bg_overlay="off" use_text_overlay="off" _builder_version="3.16″ header_font="||||||||" header_text_color="#eb5c30″ background_color="#ffffff" button_on_hover="on" background_layout="light" button_text_size__hover_enabled="off" button_one_text_size__hover_enabled="off" button_two_text_size__hover_enabled="off" button_text_color__hover_enabled="off" button_one_text_color__hover_enabled="off" button_two_text_color__hover_enabled="off" button_border_width__hover_enabled="off" button_one_border_width__hover_enabled="off" button_two_border_width__hover_enabled="off" button_border_color__hover_enabled="off" button_one_border_color__hover_enabled="off" button_two_border_color__hover_enabled="off" button_border_radius__hover_enabled="off" button_one_border_radius__hover_enabled="off" button_two_border_radius__hover_enabled="off" button_letter_spacing__hover_enabled="off" button_one_letter_spacing__hover_enabled="off" button_two_letter_spacing__hover_enabled="off" button_bg_color__hover_enabled="off" button_one_bg_color__hover_enabled="off" button_two_bg_color__hover_enabled="off" sticky_transition="on"][/et_pb_slide][et_pb_slide heading="Half Bathroom" image="https://pmlakeshore.com/wp-content/uploads/2021/11/IMG_1442-min-scaled.jpg" use_bg_overlay="off" use_text_overlay="off" _builder_version="4.6.5″ header_font="||||||||" header_text_color="#eb5c30″ background_color="#ffffff" button_on_hover="on" background_layout="light" button_text_size__hover_enabled="off" button_one_text_size__hover_enabled="off" button_two_text_size__hover_enabled="off" button_text_color__hover_enabled="off" button_one_text_color__hover_enabled="off" button_two_text_color__hover_enabled="off" button_border_width__hover_enabled="off" button_one_border_width__hover_enabled="off" button_two_border_width__hover_enabled="off" button_border_color__hover_enabled="off" button_one_border_color__hover_enabled="off" button_two_border_color__hover_enabled="off" button_border_radius__hover_enabled="off" button_one_border_radius__hover_enabled="off" button_two_border_radius__hover_enabled="off" button_letter_spacing__hover_enabled="off" button_one_letter_spacing__hover_enabled="off" button_two_letter_spacing__hover_enabled="off" button_bg_color__hover_enabled="off" button_one_bg_color__hover_enabled="off" button_two_bg_color__hover_enabled="off" sticky_transition="on"][/et_pb_slide][et_pb_slide heading="Bedroom 3″ image="https://pmlakeshore.com/wp-content/uploads/2021/11/bedroom-off-master2.jpg" use_bg_overlay="off" use_text_overlay="off" _builder_version="4.6.5″ header_font="||||||||" header_text_color="#eb5c30″ background_color="#ffffff" button_on_hover="on" background_layout="light" button_text_size__hover_enabled="off" button_one_text_size__hover_enabled="off" button_two_text_size__hover_enabled="off" button_text_color__hover_enabled="off" button_one_text_color__hover_enabled="off" button_two_text_color__hover_enabled="off" button_border_width__hover_enabled="off" button_one_border_width__hover_enabled="off" button_two_border_width__hover_enabled="off" button_border_color__hover_enabled="off" button_one_border_color__hover_enabled="off" button_two_border_color__hover_enabled="off" button_border_radius__hover_enabled="off" button_one_border_radius__hover_enabled="off" button_two_border_radius__hover_enabled="off" button_letter_spacing__hover_enabled="off" button_one_letter_spacing__hover_enabled="off" button_two_letter_spacing__hover_enabled="off" button_bg_color__hover_enabled="off" button_one_bg_color__hover_enabled="off" button_two_bg_color__hover_enabled="off" sticky_transition="on"][/et_pb_slide][et_pb_slide heading="Bedroom 2″ image="https://pmlakeshore.com/wp-content/uploads/2018/06/gaylord-bedroom2.jpg" use_bg_overlay="off" use_text_overlay="off" _builder_version="3.16″ header_font="||||||||" header_text_color="#eb5c30″ background_color="#ffffff" button_on_hover="on" background_layout="light" button_text_size__hover_enabled="off" button_one_text_size__hover_enabled="off" button_two_text_size__hover_enabled="off" button_text_color__hover_enabled="off" button_one_text_color__hover_enabled="off" button_two_text_color__hover_enabled="off" button_border_width__hover_enabled="off" button_one_border_width__hover_enabled="off" button_two_border_width__hover_enabled="off" button_border_color__hover_enabled="off" button_one_border_color__hover_enabled="off" button_two_border_color__hover_enabled="off" button_border_radius__hover_enabled="off" button_one_border_radius__hover_enabled="off" button_two_border_radius__hover_enabled="off" button_letter_spacing__hover_enabled="off" button_one_letter_spacing__hover_enabled="off" button_two_letter_spacing__hover_enabled="off" button_bg_color__hover_enabled="off" button_one_bg_color__hover_enabled="off" button_two_bg_color__hover_enabled="off" sticky_transition="on"][/et_pb_slide][et_pb_slide heading="Laundry" image="https://pmlakeshore.com/wp-content/uploads/2018/06/gaylord-washer-dryer.jpg" use_bg_overlay="off" use_text_overlay="off" _builder_version="3.16″ header_font="||||||||" header_text_color="#eb5c30″ background_color="#ffffff" button_on_hover="on" background_layout="light" button_text_size__hover_enabled="off" button_one_text_size__hover_enabled="off" button_two_text_size__hover_enabled="off" button_text_color__hover_enabled="off" button_one_text_color__hover_enabled="off" button_two_text_color__hover_enabled="off" button_border_width__hover_enabled="off" button_one_border_width__hover_enabled="off" button_two_border_width__hover_enabled="off" button_border_color__hover_enabled="off" button_one_border_color__hover_enabled="off" button_two_border_color__hover_enabled="off" button_border_radius__hover_enabled="off" button_one_border_radius__hover_enabled="off" button_two_border_radius__hover_enabled="off" button_letter_spacing__hover_enabled="off" button_one_letter_spacing__hover_enabled="off" button_two_letter_spacing__hover_enabled="off" button_bg_color__hover_enabled="off" button_one_bg_color__hover_enabled="off" button_two_bg_color__hover_enabled="off" sticky_transition="on"][/et_pb_slide][et_pb_slide heading="Fireplace" image="https://pmlakeshore.com/wp-content/uploads/2018/08/Fireplace-Ludington-scaled.jpeg" use_bg_overlay="off" use_text_overlay="off" _builder_version="4.6.5″ header_font="||||||||" header_text_color="#eb5c30″ background_color="#ffffff" button_on_hover="on" background_layout="light" button_text_size__hover_enabled="off" button_one_text_size__hover_enabled="off" button_two_text_size__hover_enabled="off" button_text_color__hover_enabled="off" button_one_text_color__hover_enabled="off" button_two_text_color__hover_enabled="off" button_border_width__hover_enabled="off" button_one_border_width__hover_enabled="off" button_two_border_width__hover_enabled="off" button_border_color__hover_enabled="off" button_one_border_color__hover_enabled="off" button_two_border_color__hover_enabled="off" button_border_radius__hover_enabled="off" button_one_border_radius__hover_enabled="off" button_two_border_radius__hover_enabled="off" button_letter_spacing__hover_enabled="off" button_one_letter_spacing__hover_enabled="off" button_two_letter_spacing__hover_enabled="off" button_bg_color__hover_enabled="off" button_one_bg_color__hover_enabled="off" button_two_bg_color__hover_enabled="off" sticky_transition="on"][/et_pb_slide][et_pb_slide heading="Fireplace" image="https://pmlakeshore.com/wp-content/uploads/2018/08/Fireplace-far-view-scaled.jpeg" use_bg_overlay="off" use_text_overlay="off" _builder_version="4.6.5″ header_font="||||||||" header_text_color="#eb5c30″ background_color="#ffffff" button_on_hover="on" background_layout="light" button_text_size__hover_enabled="off" button_one_text_size__hover_enabled="off" button_two_text_size__hover_enabled="off" button_text_color__hover_enabled="off" button_one_text_color__hover_enabled="off" button_two_text_color__hover_enabled="off" button_border_width__hover_enabled="off" button_one_border_width__hover_enabled="off" button_two_border_width__hover_enabled="off" button_border_color__hover_enabled="off" button_one_border_color__hover_enabled="off" button_two_border_color__hover_enabled="off" button_border_radius__hover_enabled="off" button_one_border_radius__hover_enabled="off" button_two_border_radius__hover_enabled="off" button_letter_spacing__hover_enabled="off" button_one_letter_spacing__hover_enabled="off" button_two_letter_spacing__hover_enabled="off" button_bg_color__hover_enabled="off" button_one_bg_color__hover_enabled="off" button_two_bg_color__hover_enabled="off" sticky_transition="on"][/et_pb_slide][/et_pb_slider][et_pb_gallery gallery_ids="707,706,708,10377,10372,10375,710,10666,10374,700,10367,703,10373,711,10376,10664,10665″ posts_number="200″ show_title_and_caption="off" _builder_version="4.6.5″][/et_pb_gallery][et_pb_map address="206 N William St, Ludington, MI 49431, USA" address_lat="43.9566724″ address_lng="-86.4518595″ _builder_version="3.7″ saved_tabs="all"][et_pb_map_pin pin_address="206 N William St, Ludington, MI 49431, USA" pin_address_lat="43.9566724″ pin_address_lng="-86.4518595″ _builder_version="3.4.1″][/et_pb_map_pin][/et_pb_map][/et_pb_column][/et_pb_row][/et_pb_section]