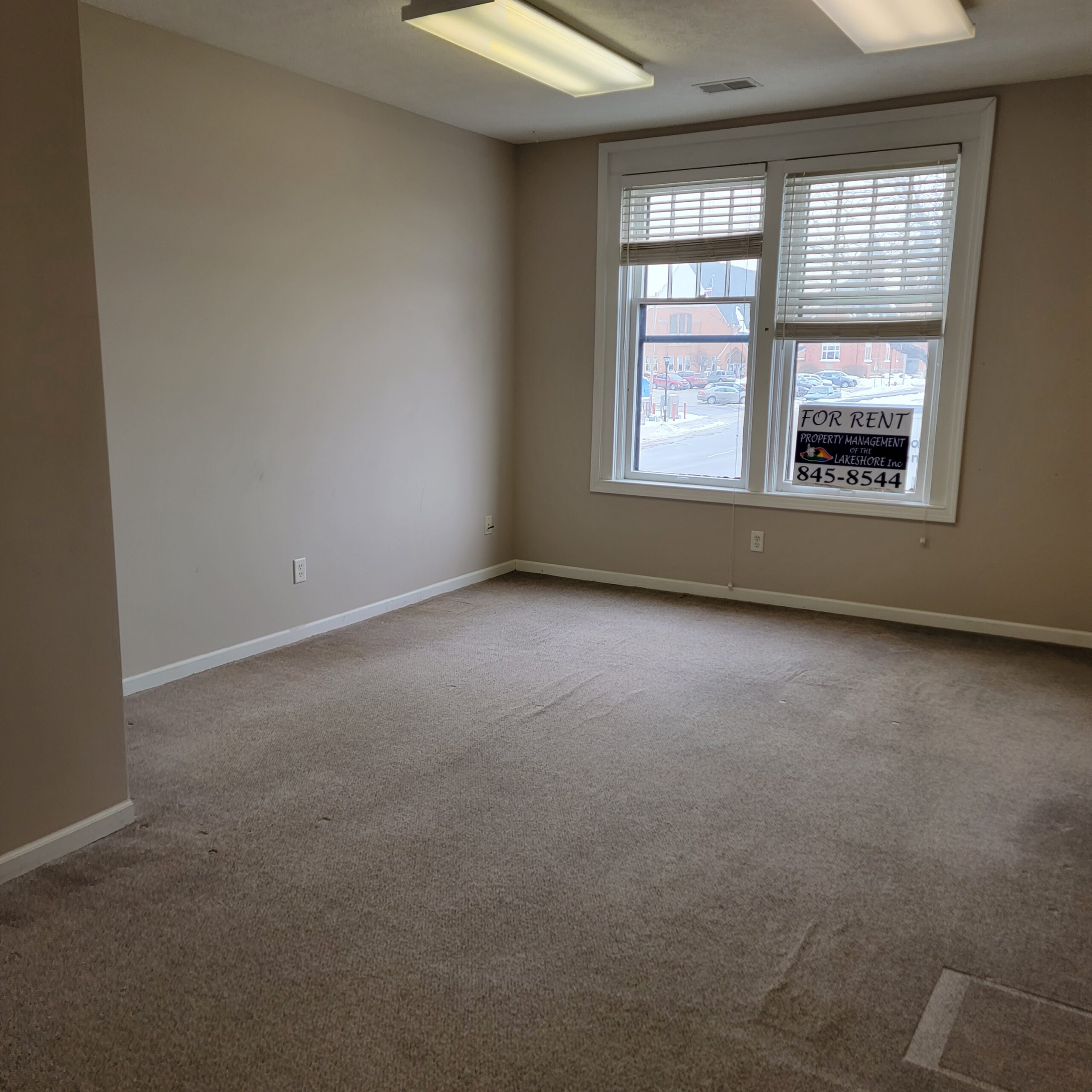 101 W. Loomis Suite 202
Large one room office 210 sq feet that is upstairs, facing South James Street.
$500/month with utilities included.
This one can also share wifi and hard wired internet for $34/month.
Shared bathrooms.
Prefer someone who does not need the front door open (unlocked) for anyone to just walk in.  If you have in person appointments you can go and open the door for them.  We have all evolved into not needing open doors.